From the get-go, HoldFast's allegiance lies in this: steadfast dedication to professional photographers and the systems they utilize. Committed to paving the way, HoldFast gear accentuates style while also performing comfortably and efficiently. Responsible for creating a new genre within the industry, we're changing the way photographers look and feel while doing their best work.
In this series, you'll hear stories of HoldFast gear and the photographers–the pioneers, the adventurers, the originals–that use them.
Meet Amanda Picone. She's spent almost a decade in the industry shooting weddings; and as her clients build families, her portfolio has expanded to include maternity, newborn and family sessions as well.
She purchased her own Moneymaker several years ago after hearing friends brag on their own HoldFast purchases.
"I decided to try one on and it was instant love!"
HoldFast is a brand that resonates with those who appreciate both function and form, and as Amanda knows, that's not limited to photographers only.
"I've never received so many compliments on any piece of gear, but my clients all love it! I've been complimented by everyone from couples, to random wedding guests, and even a couple of makeup artists."
The #1 compliment she receives speaks for itself: "That it makes me look like a badass superhero, which I kind of love."
​But the moment HoldFast really saved Amanda? Almost two years ago in the fall of 2014, when she was pregnant with her first child, Theodore.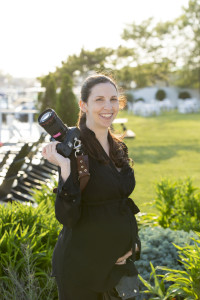 "Any regular camera strap would've made shooting weddings one month before my due date, and engagements two weeks before giving birth, extremely uncomfortable. But, in spite of the normal discomforts that come with being pregnant, I never once worried that my camera strap would add to that. The Moneymaker never once interfered with my belly, and kept my back feeling fantastic throughout those long days of shooting. Without the Moneymaker, I probably would've tapped out earlier in the season, but it allowed me to confidently and comfortably shoot until the very end."
Amanda's story is a testament to the reward found in continuing, ​in blazing a trail, ​in forging ahead for the sake of storytelling​–things that are equal parts foundational and paramount​ truths to HoldFast.
CONTACT INFO:
https://www.instagram.com/itakefauxtoes/