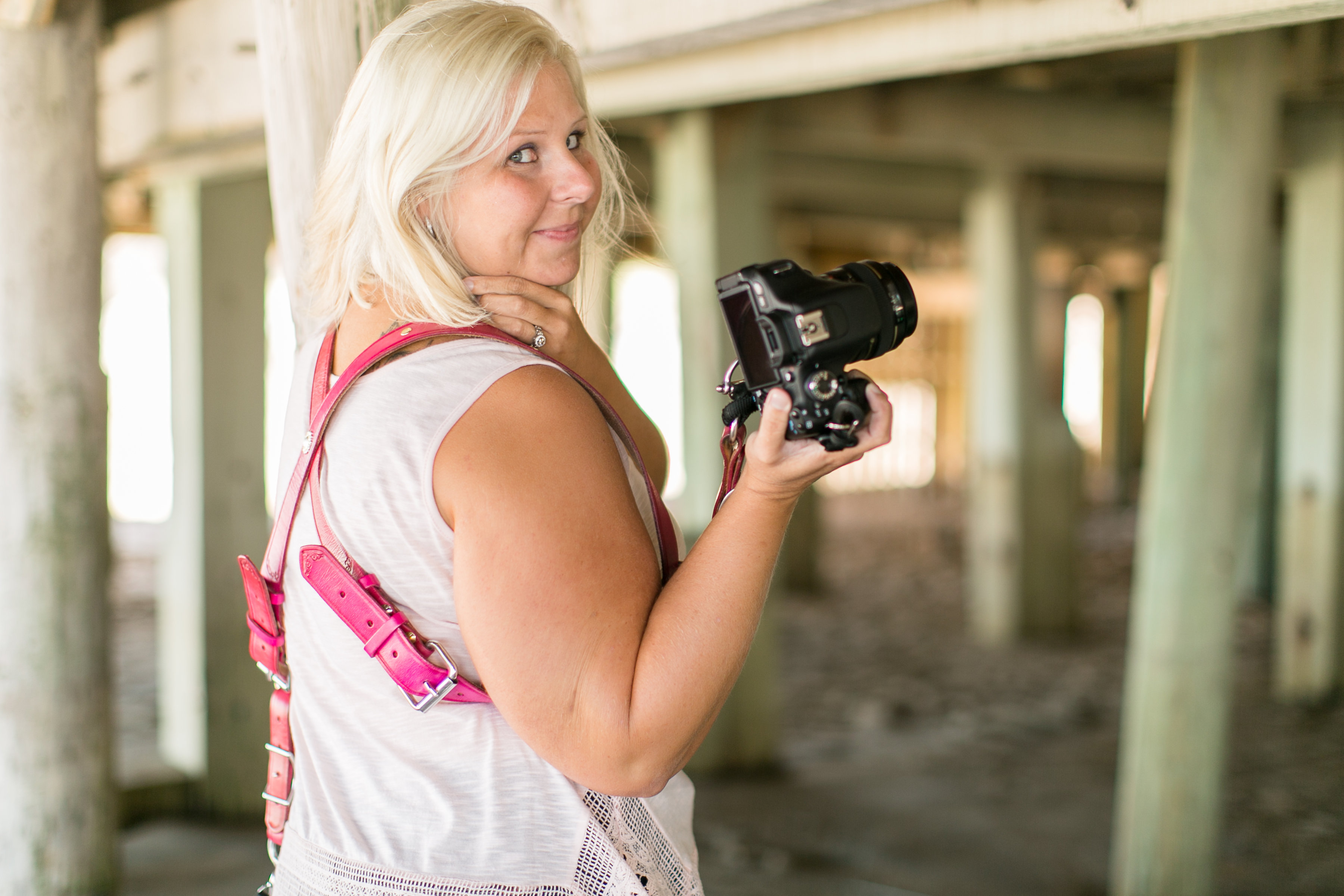 From the get-go, HoldFast's allegiance lies in this: steadfast dedication to professional photographers and the systems they utilize. Committed to paving the way, HoldFast gear accentuates style while also performing comfortably and efficiently. Responsible for creating a new genre within the industry, we're changing the way photographers look and feel while doing their best work.
In this series, you'll hear stories of HoldFast gear and the photographers–the pioneers, the adventurers, the originals–that use them.
Beth McDowell has been a professional photographer for six years, but her love of photography goes all the way back to her childhood. Unfortunately, photography isn't the only thing Beth's had a history with since she was young: she's suffered from migraines since she was a small child as well.
"Lots of things trigger them–including unnatural pressure on my neck. As a photographer, the struggle to carry my gear was real."
Being a photographer that shoots families, seniors, maternity, birth, and even newborns, it's completely normal for Beth to carry two cameras per session. "The weight of the regular straps on my neck was guaranteed to give me a migraine each session. I tried carrying my gear across my body in an X, I [even] tried carrying them on my shoulders."
As one can imagine, neither of these options are the best ways to carry gear.
"About a year ago I came across another photographer using the Money Maker, and I had to get my hands on one. It was such a unique and perfect solution to my problem."
After receiving her first piece of HoldFast gear in December of 2015, Beth says it's been the best gift ever. "The money maker is so comfortable and easy to use. No more pain during or after sessions has been so wonderful!"
Beth is one of many photographers looking for a functional, stylish, comfortable cure to a problem that's about more than just carrying gear easily; HoldFast is by the people, for the people, to provide a lasting solution that allows photographers to do their greatest work.
Instagram: @through_lizzys_lens & @lizzys_lens_photography
Facebook: Lizzys Lens Photography
Website: Lizzyslens.com