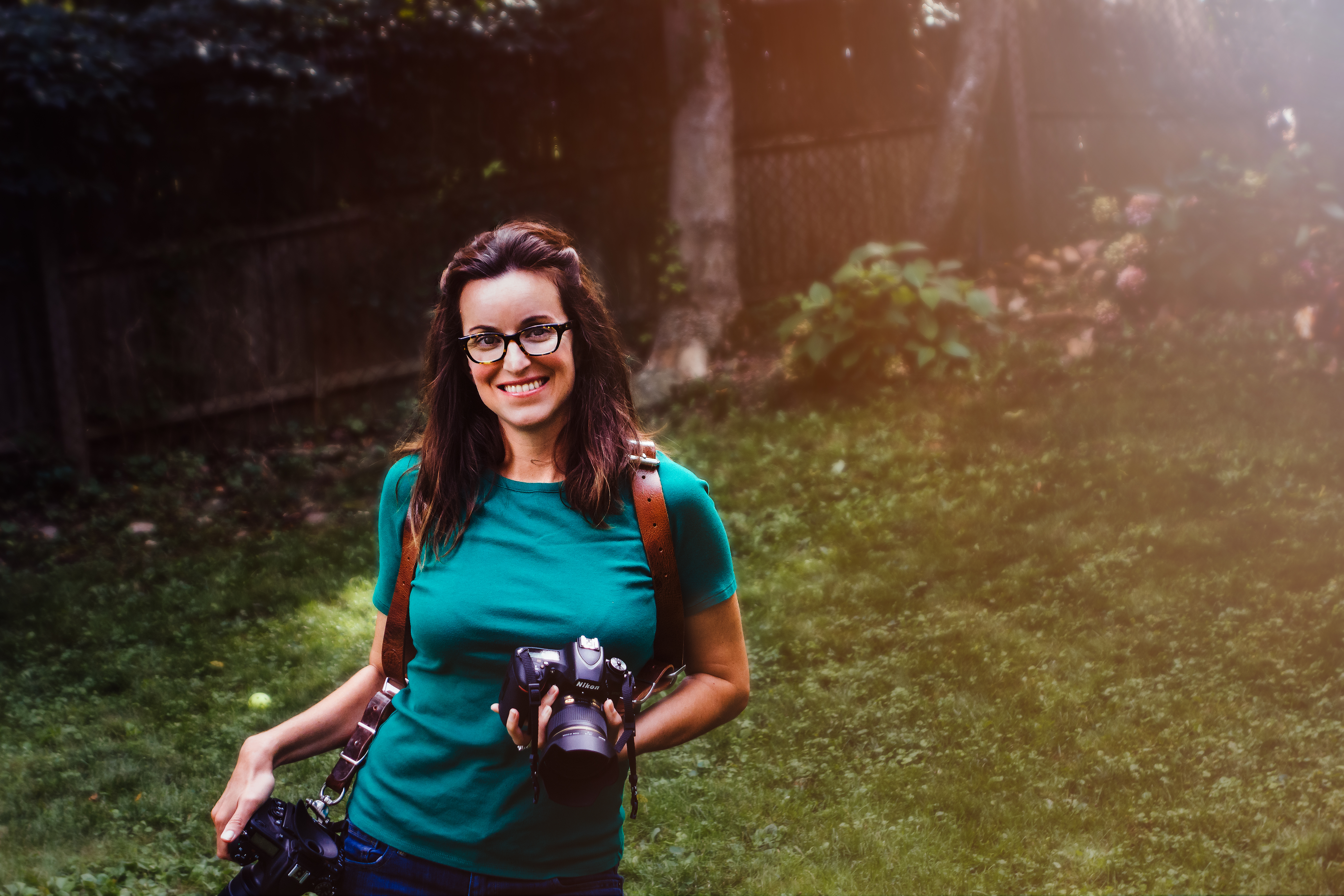 From the get-go, HoldFast's allegiance lies in this: steadfast dedication to professional
photographers and the systems they utilize. Committed to paving the way, HoldFast gear accentuates style while also performing comfortably and efficiently. Responsible for creating a new genre within the industry, we're changing the way photographers look and feel while doing their best work.
In this series, you'll hear stories of HoldFast gear and the photographers–the pioneers,
the adventurers, the originals–that use them. This is How You HoldFast.
One could say that Gina Cooperman's career as a photographer started, well, forever ago. "I first picked up a camera in the 80s when my dad let me use his Canon F-1 film slr. I let that go for a number of years, and then picked it up again in college in the late 90s." It wasn't until 2013, that Cooperman opened her studio, just minutes from the Hudson River in Nyack, New York. Joy Alexander Photography is the Lower Hudson Valley's premier child and family photography business; their focus? Genuine emotion and, of course, family interaction. Cooperman has spent years honing her craft, which has brought recognition worldwide. Cooperman has never said no to adventure for the sake of capturing the moment, and her work reflects that.
Cooperman is a member of NAPCP, the National Association of Professional Child Photographers, and at the recommendation of another member, purchased her first piece of HoldFast gear in 2016. "Even though I'm primarily a child and family photographer, I do venture into nature and macro photography for my own enjoyment…so, I wasn't sure if I totally needed a 2-body system at first." She purchased a MoneyMaker, and was immediately struck by the quality, durability and detail it showcased.
Designed as the industry's premier multi-camera carrying system, the MoneyMaker enables photographers to keep their most important tool close at hand: literally, right on them.
"I was shooting at a local state park, which is a favorite location of mine. Tramping through a large open field with tall grass, I (gently) dropped my camera backpack to chase after two toddlers. Having a zoom and a wide angle readily available allowed me to capture those moments that would have been out of reach as well as those intimate, fun closeups that would otherwise be impossible with a telephoto."
HoldFast believes that you should never have to sacrifice form for function, another factor that separates its gear from the pack of harnesses that emphasize style, but not utility. Cooperman can attest to this: "The moneymaker is sturdy and attractive, without compromising quality or comfort. Comfort is a huge factor for me; nobody likes a sore neck or shoulders. I have NEVER had any sort of discomfort with my MoneyMaker, no matter how long I've worn it.
Not only has Cooperman's MoneyMaker in it for the long haul, she also says it's eased her session workflow. Having two camera bodies ready at the helm has made her shooting much more effective. "Being able to shoot with two camera bodies simultaneously is enormously helpful. While it isn't necessary when shooting landscapes or macros, eliminating the need to switch lenses often in a shoot was a game changer. I'm able to catch those small, fleeting moments that I would otherwise miss with a lens change. At the sake of being redundant, it allows me to shoot both long and wide and capture those more quiet, long-range portraits as well as the fun and energy of up-close wide angle shots that I love."
Contact Info
Website –www.joyalexanderphoto.com
Facebook: www.facebook.com/joyalexanderphoto
Instagram: www.instagram.com/joyalexanderphoto
Email address: hello@joyalexanderphoto.com