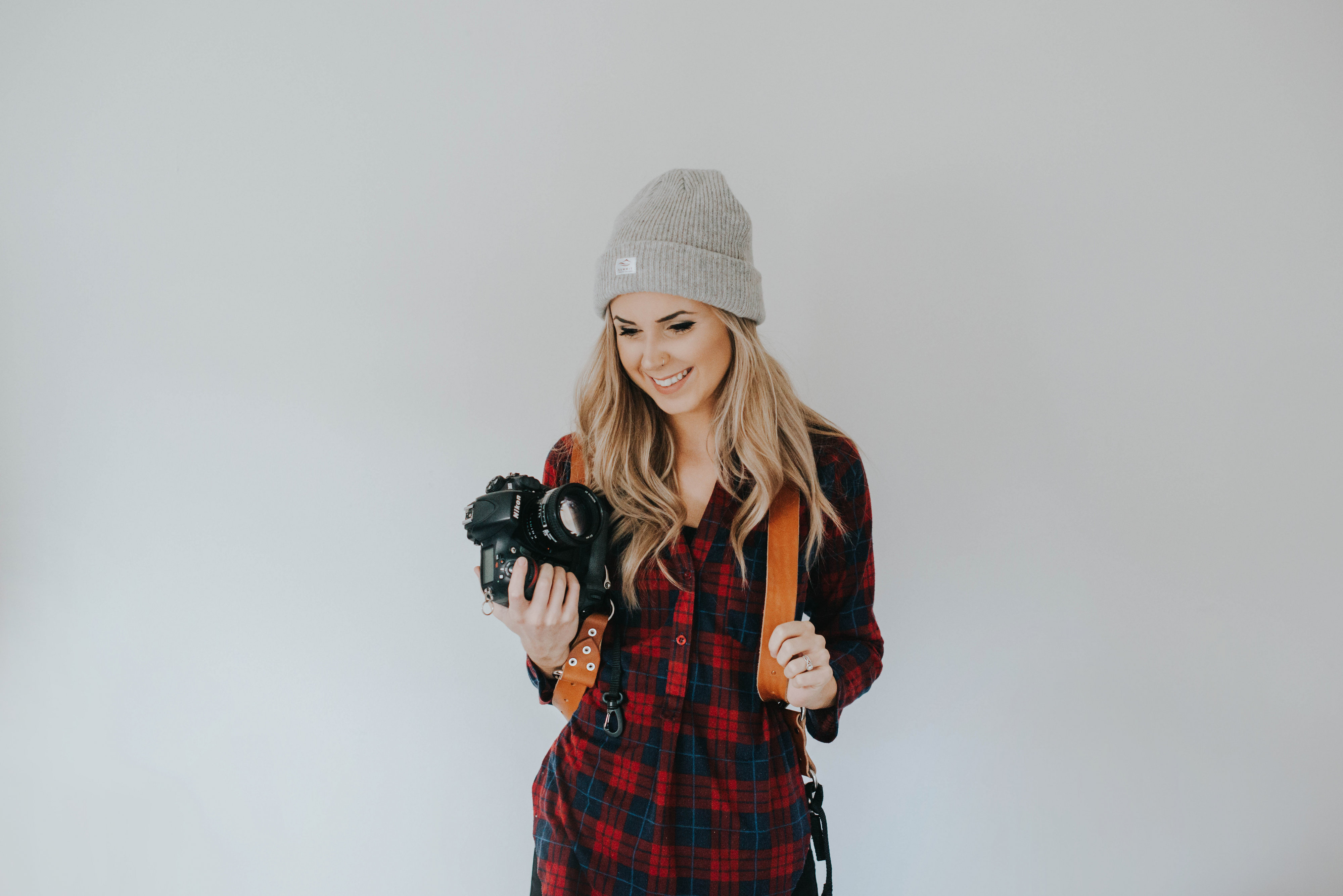 From the get-go, HoldFast's allegiance lies in this: steadfast dedication to professional photographers and the systems they utilize. Committed to paving the way, HoldFast gear accentuates style while also performing comfortably and efficiently. Responsible for creating a new genre within the industry, we're changing the way photographers look and feel while doing their best work.
In this series, you'll hear stories of HoldFast gear and the photographers–the pioneers, the adventurers, the originals–that use them. This is How You HoldFast.
As a self-proclaimed adventurer, Hannah Martin takes photography as seriously as a trek through Ontario's flatlands to the stunning mountains of British Colombia. Which she's actually trekked, by the way. The full-time photographer has  been shooting portraits since high school and weddings since college, with the last two years providing a busy calendar for her eponymous photography studio.
"I primarily shoot couples, engagement, and weddings; being in the Northwest, I love finding adventurous couples who are looking for natural and passionate shots, surrounded by mountains, lakes and beautiful forests," Martin says. Doing so requires a combination most photographers become familiar with rather quickly: agility, flexibility, and durability, oftentimes at the expense of the back and neck.
"As I began to focus more full-time on photography, I began to book back to back weddings more often and I knew my normal set up would not be an option any longer. After a wedding, my shoulders and neck were strained and my back hurt. I find I normally was on some sort of bed rest the next day."
Yet to experiment with any sort of camera straps, Martin began to look into different harnesses and says she read and watched reviews galore. Having found HoldFast, she purchased a two-camera bridle leather MoneyMaker just in time for another weekend of back to back weddings. The difference between weddings of the past and what Martin experienced in the present was immediate.
"Let me tell you, the difference was unreal. After shooting two weddings, I even had it in me to drive the five hour drive through the night home—with no back pain. I seriously couldn't believe it."
The difference Martin was feeling wearing a MoneyMaker versus her original setup was due to the fact that the MoneyMaker is, in fact, designed differently. By allowing the cameras to hang in the small of your back on either side, it's designed to be worn high up on the body, which allows for the cameras to naturally hang behind your midline, just around the belt area. In doing so, pressure is alleviated from the lower back and placed across the broadest and strongest part of the back.
HoldFast gear is built to last a lifetime, which means you want to shoot for just as long, and actually can, the way you want to shoot. Martin found this out firsthand.
"I really care about posing. I really strive to come up with romantic, creative and natural poses for my couples that allows them to just sit, breathe, and be with each other. But sometimes, words are not enough to express how I want them to pose, and it's important for me to be able to be hands on to help them. I do not want anyone feeling awkward or out of place. And the harness gives me the freedom to be right in there with my couples—the harness allows me to move around, to keep things moving (and not having to switch up lenses and etc.), and to be hands-free which once again is a huge help in explaining poses." Personality is of paramount importance to Martin, as she aims to maker her clients time with her an experience worth coming back for. Putting her clients at ease in their own skin means Martin has to be at home in hers.
"When I shoot a wedding or an engagement session, I care about how I look because my look represents my style in photography. I love the way the MoneyMaker looks (I know, vain but it seriously looks so cool). I want to be a professional, but I also do not want to look like that guy with a decked out set of equipment and an ugly harness strapped across my chest. I want to be personable, and the look and style of the MoneyMaker harness gives me that," Martin says.
HoldFast gear is designed to enhance your style, not detract or distract from it. Eventually, photographers find that enhancement to become a part of the lifestyle they've adapted to as professionals. The Moneymaker is never relegated to being 'in the way' while a photographer shoots, but rather 'the way' that a photographer captures the story—come rain or come shine, in Martin's case.
"I live in Vancouver, Canada and have accepted that rain–and I mean constant rain–is just a part of the lifestyle. So when I had to shoot three weddings in one week, all of which were in cold, pouring rain, the MoneyMaker became a life saver. I was able to carry my cameras on my harness underneath my jacket to protect them from the weather, and I was able to easily swing them up to get the shots I needed. I love that unlike other harnesses I looked into, you actually slide your camera up the strap. It makes my movement quick and flexible which is very crucial to me shooting weddings. And man, I just feel so cool sliding my camera up like that–so that's a plus."
Imagining having to lug equipment around all day or having to switch between lenses in the pouring rain during those sessions is something Martin can't really even fathom.
"There was nothing better than being able to have both cameras at my side and being able to interchange between the two in seconds. I probably would have quit after that week if I didn't have the Moneymaker harness."
What started out as a Google search for camera straps has turned HoldFast into a must-have for Martin: "I noticed many other photographers with these gorgeous, handy harnesses. I had to know where they got them! I had yet to try out any harnesses and I'm so, so glad I started out with HoldFast. I know I'll have it for years."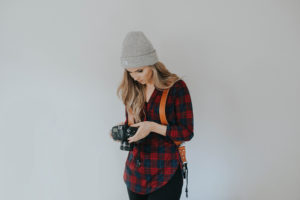 Contact Info