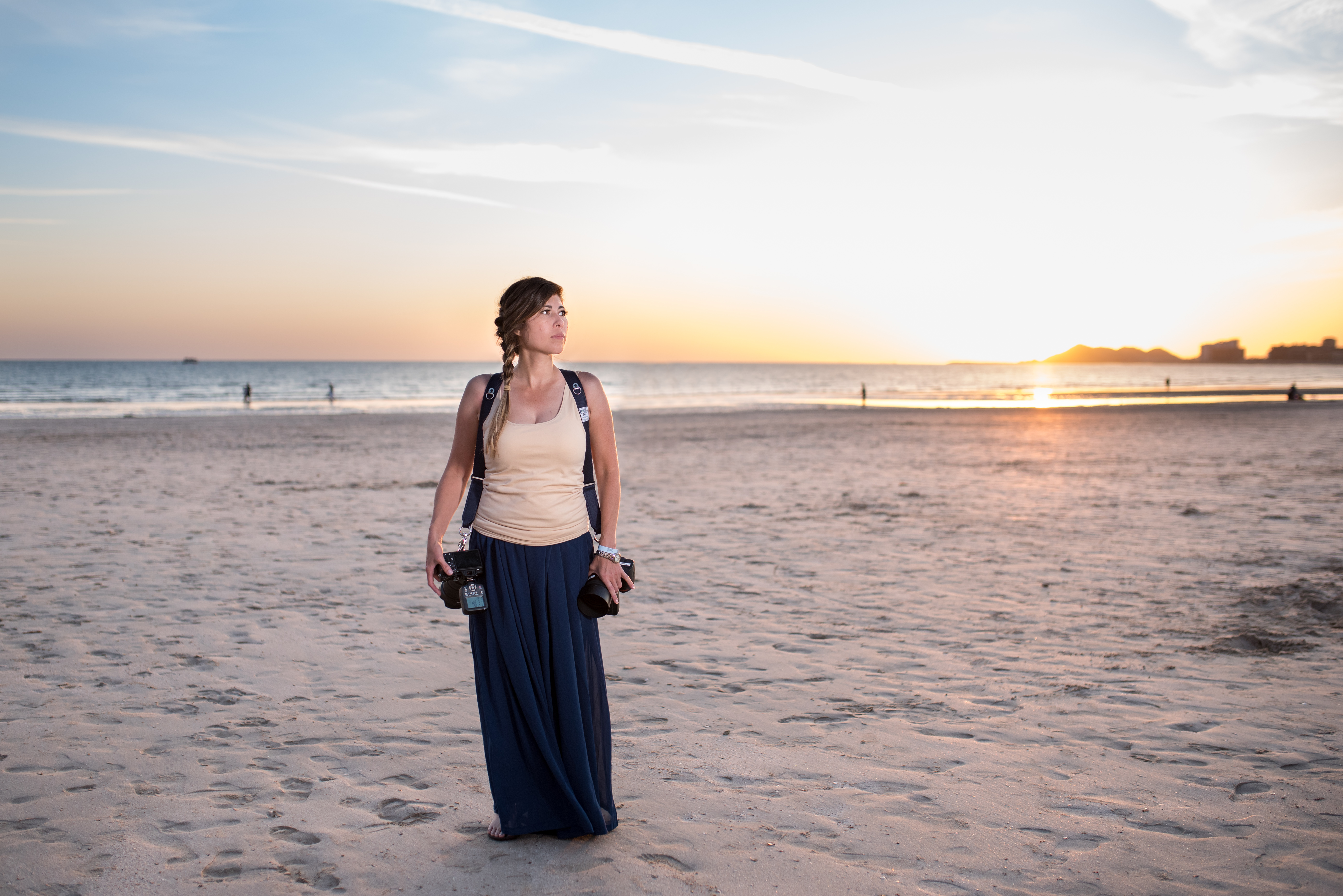 From the get-go, HoldFast's allegiance lies in this: steadfast dedication to professional photographers and the systems they utilize. Committed to paving the way, HoldFast gear accentuates style while also performing comfortably and efficiently. Responsible for creating a new genre within the industry, we're changing the way photographers look and feel while doing their best work.
In this series, you'll hear stories of HoldFast gear and the photographers–the pioneers, the adventurers, the originals–that use them. This is How You HoldFast.
For Jason and JoAnne Marino, personality is cornerstone of their business. It's evident not only in the work that they shoot, but also in what their clients have to say after spending time with them on, seemingly, the most important days of their lives.  As Arizona wedding photographers, the husband and wife team of Imagine Photography have, combined, two decades worth of experience—as well as a lifetime of fun-having & risk-taking.
"Jo has been shooting professionally for 12 years, and I've been shooting professionally for 8," says Jason. Known as "killer wedding photographers for chic, modern couples", one can only imagine (pun intended) the lengths the Marinos are willing to go to to get that perfect shot. Doing so oftentimes necessitates innovation, and that's where HoldFast comes in.
"A few years ago, we had gone through at least three different strap systems in an attempt to get the most out of our weddings. We purchased our first Moneymaker at WPPI. We were used to just carrying one camera each at a wedding, but going with the Moneymaker opened us up to the world of two cameras each," Jason says.
Soon to follow was one red and white glove leather Moneymaker, one red Camera Swagg, and one navy Camera Swagg.
"We streamlined our lens choice, and found that shooting weddings was immediately better because of it. We were so much more efficient, and never had to stop to change lenses or determine lens choice for each event like we once did."
In its commitment to better equip photographers for the work they do, HoldFast gear seeks to aid in telling the stories behind the moments. The Marinos share this sentiment, as they aim put their clients at ease—if they can get their clients to look at their photos and remember the emotion they were feeling, they consider it a job well-done.
"HoldFast straps turned us into dual-body shooters, streamlining our setup and allowing us to really fine-tune our system. We are more efficient, which gives us the ability to be more artistic."
The quality, comfort, and style of the MoneyMaker and Camera Swaggs lead the charge in the benefits of using HoldFast gear for the Marinos: "We are always ready to shoot, no matter the circumstances."
With trust like that in the gear they use, it should come as no surprise that it leads to trust they share with their clients.
"The style component has been huge for us, with several people remarking at weddings, "Those straps are so cool, we're going to hire you just because of them!" Obviously the quality is superb, and we've never had a malfunction of any sort over the years."
HoldFast gear puts a premium focus on performance and value, which the Marinos have found to be true as well.
"Our backs most certainly thank us for no longer having an uncomfortable strap putting stress in all of the wrong places. The comfort and portability of our Camera Swagg straps is amazing," Jason says.
"They travel so well that we take them to every destination wedding we do. We also love the quick release, as we remove our cameras for severe angles quite often.
Always looking for the next adventure, HoldFast gear allows you to secure cameras and important gear where it's most accessible and comfortable—right on you.
Contact info