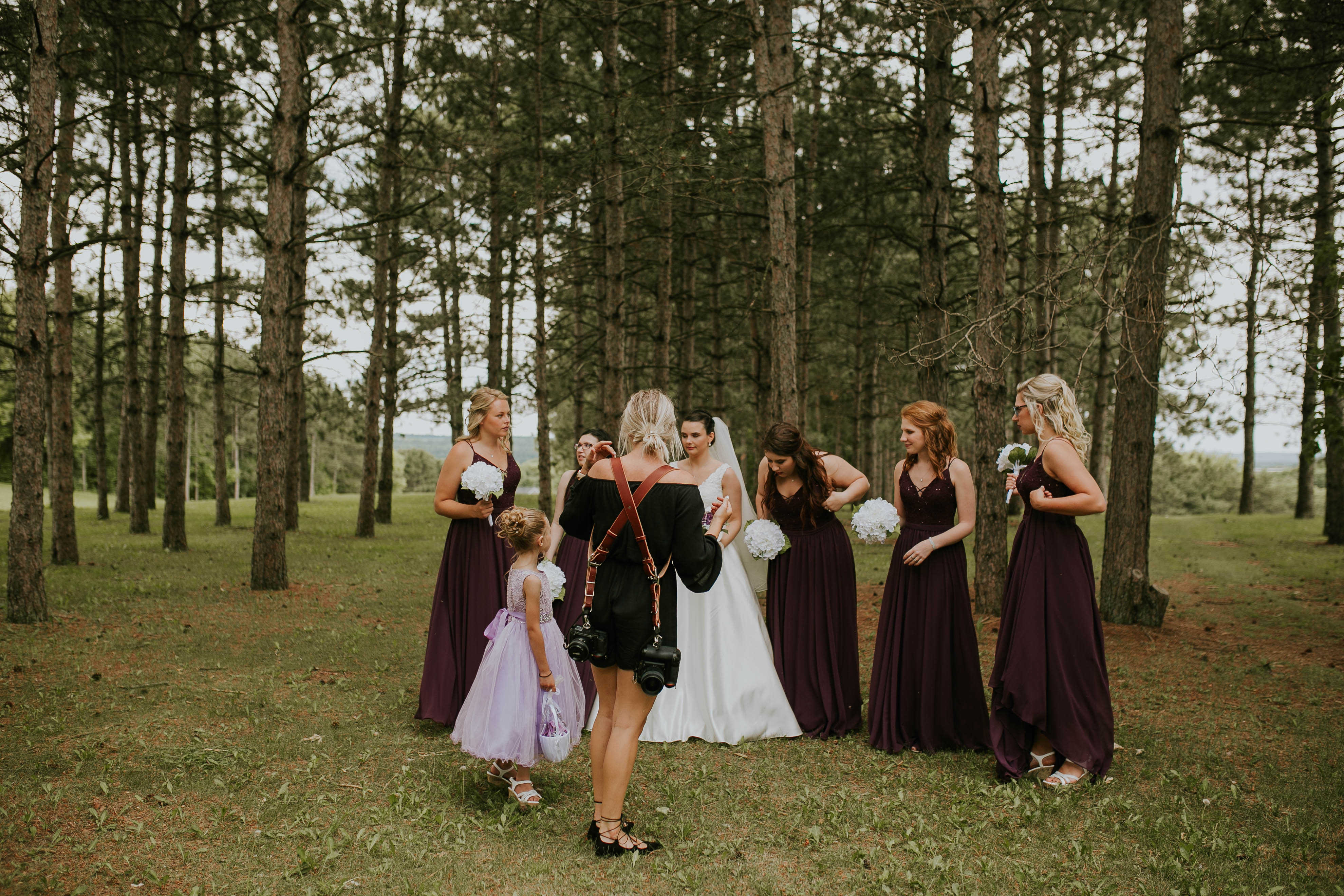 From the get-go, HoldFast's allegiance lies in this: steadfast dedication to professional photographers and the systems they utilize. Committed to paving the way, HoldFast gear accentuates style while also performing comfortably and efficiently. Responsible for creating a new genre within the industry, we're changing the way photographers look and feel while doing their best work.
In this series, you'll hear stories of HoldFast gear and the photographers–the pioneers, the adventurers, the originals–that use them. This is How You HoldFast.
Hayley Bodin's first HoldFast gear purchase was an act of pure desperation. As a photographer who shoots primarily weddings, couples and seniors, she spends the majority of her time needing to be flexible to get just the right shot. But severe shoulder pain almost sidelined her Minnesota photography business early in her career, and at only 21 years old.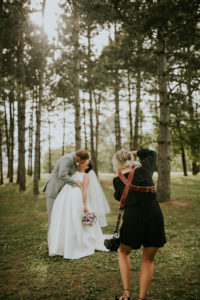 "I have struggled with pain in my right shoulder for about 6 years. So when I began my photography business about 3 years ago, it got immensely worse and started to become almost directly related to strain on my neck." The pain was so bad, that Bodin says the day after a wedding would rend her right arm immovable. "I love shooting weddings more than anything, but I was worried with this pain how much longer I would have been able to do it."
To try to diminish the discomfort she was in, Bodin hired an assistant to come alongside her to help with hauling her gear. "Like most wedding photographers, I use 2 cameras throughout the entire day; the pain got to be so bad carrying two cameras around my neck." The assistant, she says, was a complete lifesaver for an entire wedding season, until one wedding into this season, a health setback for her assistant put Bodin back to square one: shooting solo.
Determined not to go back to the less-than-supportive neck straps she was using, Bodin remembers having heard about the Money Maker on social media. She invested in a Bridle Leather Money Maker, but not without some initial hesitancy. "I was a little nervous because I knew it would be sitting directly on my shoulder, but I just needed to try something different. It came just in time for me to bring to my second wedding of the season."
The Money Maker's dual camera capacity proved itself an asset for Bodin right off the bat. "Honestly, I realized this thing was a game changer for me the minute I put it on. I normally wait for the burning pain to set in right after my camera goes around my neck, and that never happened. I was so excited I almost cried," Bodin says.
HoldFast is a company founded by a photographer for photographers, so the gear invented provides real solutions to real problems.The Money Maker has a completely different design than any other strap on the market by allowing the cameras to hang on either side of the small of your back. Because it's designed to be worn high up on the body, this allows for the cameras to naturally hang behind your midline, just around your belt area. This eliminates a significant amount of pressure from the lower back, and places it across the broadest, strongest part of the back.
Because of this design, Bodin sees a long road of wedding photography in her future. "Thanks to the Moneymaker, the weight of my cameras along with their lenses are evenly distributed across my back and shoulders. Wearing my Money Maker completely changes the way I work. I am now able to be more independent, carrying my own gear. It allows me to be quicker in different situations with having two cameras with two different lenses right at my fingertips. It allows me to work a full wedding without having to be in excruciating pain the entire time – and instead spend more time focusing on the things that really matter."
Bodin says there's no comparison to the comfort and durability that HoldFast gear supplies, and wants people in her line of work to know about it: "My goal is that it helps give other photographers who may be struggling with different pains hope that they can continue to do what they love."
Contact Info:
Website: https://www.hayleybodinphotography.com
Email: hayleybodinphotography@gmail.com
Instagram: https://www.instagram.com/hayleybodin/
Facebook: https://www.facebook.com/hayleybodinphotography
Pinterest: https://www.pinterest.com/hbodinphoto/