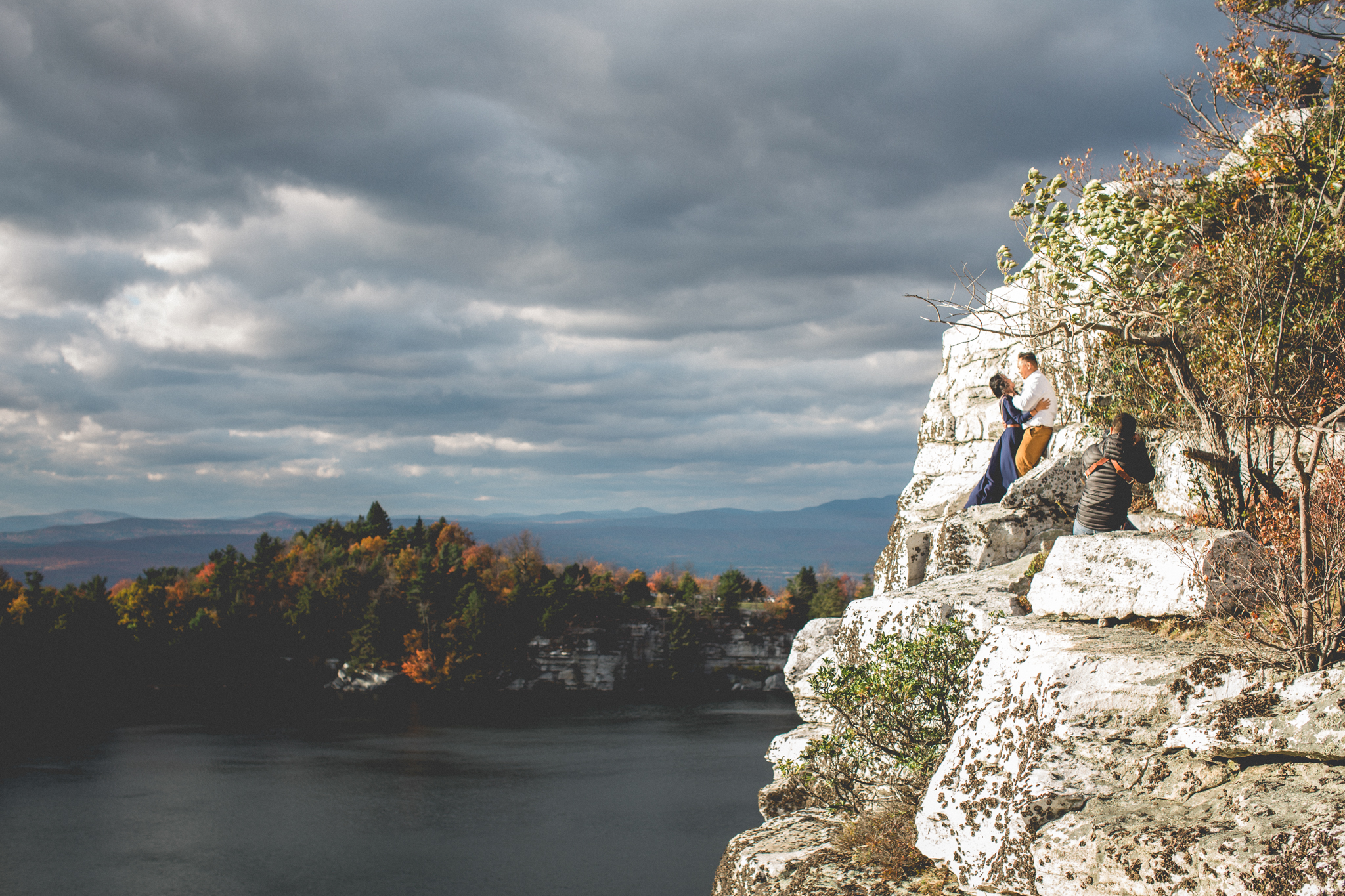 From the get-go, HoldFast's allegiance lies in this: steadfast dedication to professional photographers and the systems they utilize. Committed to paving the way, HoldFast gear accentuates style while also performing comfortably and efficiently. Responsible for creating a new genre within the industry, we're changing the way photographers look and feel while doing their best work.
In this series, you'll hear stories of HoldFast gear and the photographers–the pioneers,
the adventurers, the originals–that use them. This is How You HoldFast.
The husband and wife team behind Rocksteady Images first heard about HoldFast through social media. While they shoot together, Jarvis Roqué took the professional photography plunge first, back in 2012, while Leah followed shortly thereafter in 2014.
"We mostly cover events at which there's potential for emotion that's positively palpable:mostly weddings, birth photography–on very limited occasions–and even missions, social justice, and/or war photography if the opportunity presents itself," Jarvis explains while Leah makes it clear. " Love my husband. Not war photography."
Based in North Jersey, Rocksteady aims to capture work for others to enjoy,focusing on moments that are one of a kind. Because of Jarvis's passion, Leah's interest in photography was cultivated. They are storytellers, first and foremost, which means to capture the moments, they have to be in the moment. HoldFast has changed the way the Roqués shoot their best work, and let's them quickly jump headfirst into the moments they wish to capture. Jarvis sports thechestnut Money Maker, Leah, the Water Buffalo.
"It unleashes the wedding ninja. WithHoldFast, I can climb, duck, and hustle without my gear clanking around. It also allows us to leave our bags in the car for those run-and-gun shoots in which a single OCF light will suffice," Jarvis says. Leah's quick to elaborate: "So much more goes into the covenant journey with our couples than just showing up and shooting, and such days no doubt necessitate the ability to go hands-free at a moment's notice–serving as a human light stand when we're pressed for minutes, facilitating interactions, orchestrating details from B-roll to micro adjustments on the bride's dress, hair, etc."
As the first dual-camera harness, the Money Maker is designed with intentionality that is unparalleled, making it the most efficient camera system available.The Roques found this to be true very quickly.
"When I realized that I can forever—efficiently and tastefully—dually-wield cameras and rarely ever have to change lenses, I knew it was a gamer changer. It's the little things, my friend!" Jarvis says.
"Aside from the invaluable ability to go hands-free, I find the front D-rings to be particularly helpful as they allow me to clip a walkie-talkie (near mouth level might I add) on one side and car keys (via a carabiner) on the other. The former keeps me connected to my better half–AKA my wife and second shooter–while the latter saves precious seconds on gameday."
As a second shooter, in the beginning of her photography career, Leah tried to blend into the scene while Jarvis did his thing. "I used to get no mercy from guests with cameras jumping right in front of my shots," she says.
"But once the Money Makercomes on, it's a total game changer as folks just seem to automatically know that we mean business! And…I (we) can DANCE while I (we) shoot!"
The Roqués describe HoldFast gearas professional & stylish. They value its functionality and consider the Money Maker absolutely necessary fortheir work.
"Other gear? No comparison—literally—because we've never tried anything else!"
Contact Info
website: http://rocksteady-images.com/
Facebook: www.facebook.com/rocksteadyimages
Instagram: @i_am_rocksteady | @mrs_rocksteady
Pinterest: https://www.pinterest.com/knowtherock/
Email: jarvis@rocksteady-images.com