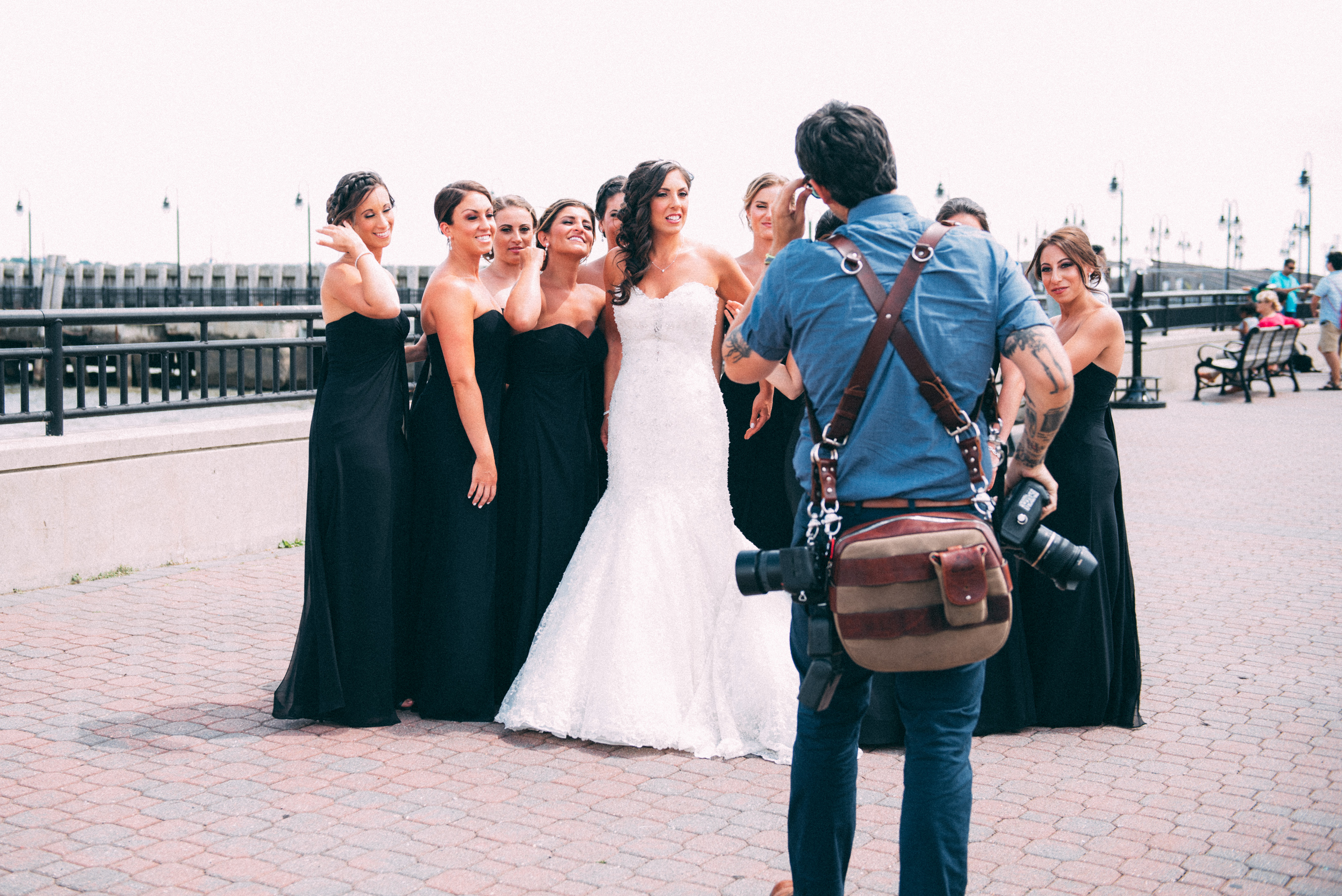 From the get-go, HoldFast's allegiance lies in this: steadfast dedication to professional photographers and the systems they utilize. Committed to paving the way, HoldFast gear accentuates style while also performing comfortably and efficiently. Responsible for creating a new genre within the industry, we're changing the way photographers look and feel while doing their best work.
In this series, you'll hear stories of HoldFast gear and the photographers–the pioneers, the adventurers, the originals–that use them. This is How You HoldFast.
It wouldn't be inappropriate to say that photography didn't come naturally to John Kotlowski. "I took my first photo class at a community college and failed it. Horribly." But John's is a journey not unlike most, a tenant of which is always at work within the realm of HoldFast: you don't lose when you fail, only when you quit. Having started down the photography path in 2002, shooting mostly street photography and headshots, it wasn't until 2008 that things started to click for Kotlowski. "I still loved shooting 35mm film and did a lot of street photography as a hobby," he says.
The rest, as they say, is history.
"I have always loved photographing people from the outside perspective, and really enjoy the more photojournalistic approach to photography. I believe this is why photographing weddings stuck with me so much."
The work done by the photographers hired for his own wedding served as the catalyst for John's career in wedding photography. "My photographers just looked like they were having so much fun doing their thing, that I couldn't help but pick their brains about the industry. The art behind wedding photography is greatly rewarding considering all the work that goes into photographing the wedding day." Since 2008, he's worked with both solo photographers and studios, but decided to branch off on his own in 2012, the result of which is Inspire Me Imagery.
But passion for your work is not without its challenges, as John explains: "Most of the time, as many wedding photographers will tell you, the stress of the day is overwhelming and being able to work efficiently is the key to getting the shot or missing the shot. If you miss key shots because you are digging around your bag that is a mile away, looking for that nifty fifty, because your 70-200 isn't cutting it, you're doomed."
This is where HoldFast gear enters the scene for John. The state of overwhelm while doing his job landed him right in the lap of the perfect solution; he'll be the first to tell you, it took very little convincing.
"When I found HoldFast and all the gear they offer, I practically mailed them a blank check."
Drawn to the ease with which HoldFast gear allows you to work, that stress John considered the norm was quickly eradicated.
"The ability to strap everything I need right to me has been a vast improvement to my time management on the big day. Being able to sling two camera bodies on the MoneyMaker, as well as have the speed lights and lenses I need in the Sightseer, has saved me countless times from dragging a roller bag through fields, dirt roads, and rocky roads."
HoldFast seeks to combine both form and function, and believes that one should not be at the mercy of the other. The MoneyMaker is the first to declare: form and function are not mutually exclusive.
"Being able to quickly reach behind me and pull out this or that instead of sending an assistant all the way over to the roller bag, not only makes me more efficient, but makes me look more professional in the eyes of the client. Yes, it helps out a lot physically, considering it distributes weight across the shoulders and helps with my back greatly. Yes, it makes my style of photography so much simpler when tag-teamed with the Sightseer since I have access to a multiple range of lenses right there at my finger tips while shooting with two camera bodies. But, it is, by far, the best conversation starter," John says. "People think you look like Indiana Jones."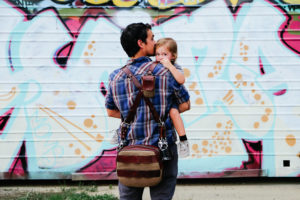 "My favorite of all, has always been the comments and compliments on how it looks like an old school pistol holster; makes it very easy to break the ice and have fun conversation with wedding guests and bridal party. It's the most important piece of equipment I own next to the cameras themselves."
While HoldFast has been setting the standard for an exclusive enclave within the industry since it's inception, it's also found its place outside of the niche market it seeks to enhance and advance. John's story doesn't end with weddings.
"The things you read about the MoneyMaker on the wedding day are true, but I've always felt a little 'out of the box' considering how I use my MoneyMaker and Sightseer bag. It is my life long goal, to instill a love and reverence for nature in my two year old son–a life long love of the outdoors and a deep sense of wanderlust."
"Anyone out there that is both a parent and a photographer, knows just how often you want to photograph your child experience new things for the first time. We ALWAYS have a camera on us. The ability to document seriously true emotion from a subject that barely knows they are being photographed…it's one of the most beautiful and fulfilling forms of photography."
John was committed to establishing a sense of spontaneity in exploring the world with his son, but a few things seemed to hinder that.
"Think about everything you have to bring with you just to care for a toddler's daily needs. Everything you stuff into that diaper bag! How cool would it be if you had something to put all that stuff in that sits nice and neat in the small of your back and also keeps your camera right there at your hip?"
Enter HoldFast once again.
"The MoneyMaker and Sightseer bag are always the first thing packed for the trip. When we go out into the woods, the Sightseer easily contains all of his necessities, as well as my own, tucked away nice an neat, within easy reach, right there on my lower back. I wouldn't admit to using the Sightseer and MoneyMaker as a 'diaper bag' alternative, but it sure makes my experiences with my son out in the world so incredibly easy, and more enjoyable for me. " John explains.
And, the essential component?
"Totally frees up my hands to tend do him when he's about to go head first into a pond."
An adventurous life is not without its tests & trials, and John is grateful to have HoldFast play such a pivotal role.
"The MoneyMaker and Sightseer bag has been the best investment I could have ever made. I have beaten my HoldFast gear up so much and so often that I cannot believe the gear hasn't split a seam, the leather hasn't frayed, and I've never had a clip come undone. I have never seen photo gear last as long as HoldFast gear does and in this day and age, that's saying something."
Born for a sense of lasting adventure, HoldFast is up for whatever journey John wants to embark on next.