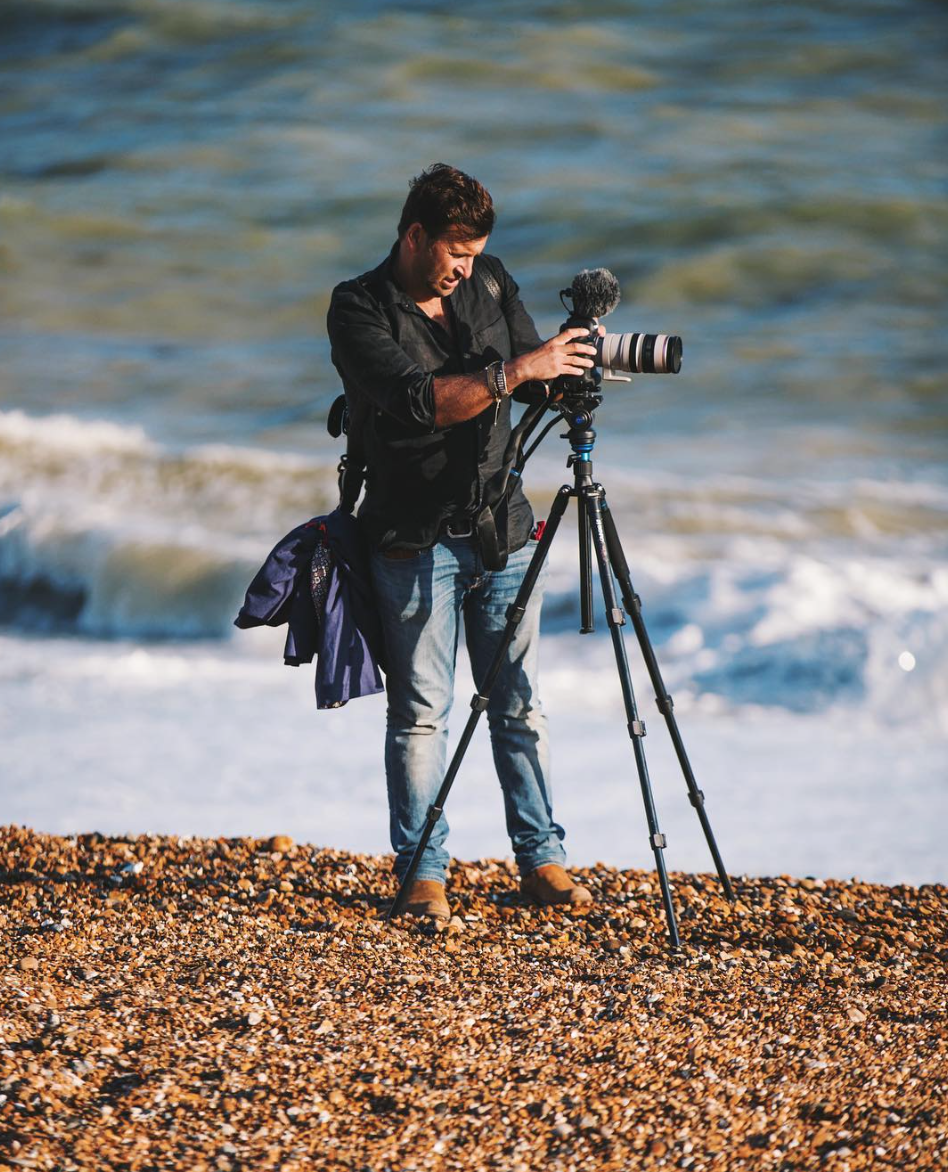 From the get-go, HoldFast's allegiance lies in this: steadfast dedication to professional photographers and the systems they utilize. Committed to paving the way, HoldFast gear accentuates style while also performing comfortably and efficiently. Responsible for creating a new genre within the industry, we're changing the way photographers look and feel while doing their best work.
In this series, you'll hear stories of HoldFast gear and the photographers–the pioneers, the adventurers, the originals–that use them. This is How You HoldFast.
With almost 27 years of filming professionally, it wouldn't be too inaccurate to say that a lot of camera gear has crossed the radar of Phillip Bloom. In fact, he doesn't hesitate at all in saying that another camera strap wasn't the next thing to add to his arsenal: "I was resistant at first to use the MoneyMaker as I didn't think I would need it."
As a world-renowned industry giant, Bloom shoots documentary video mostly, but also a lot of stills for his private work. While shooting the acclaimed CNN documentary series, "The Wonder List", he was able to test out HoldFast for the first time. "Having the ability to have essential stuff on me to shoot quickly and not feel like I was wearing a bag made the system indispensable to me."
Bloom owns two Sightseer and MoneyMaker setups. The practicality of being able to add additional gear onto the MoneyMaker makes provision for carrying the essentials to capture the sights along the journey. "With the Sightseer & MoneyMaker set up, having the weight behind me helps keep my back straight; as I have a bad back, it is the best bag for me to use these days."
In addition to these setups, Bloom also sports both the small and large Roamographer. HoldFast's goal is to create products that are desirable—based on quality, form, and function—which Bloom has found to be true. "I have a lot of bags, and the innovation with the straps is key. Also, the quality feels like it will last forever." The ease with which you're able to secure a camera to the shoulder strap on the outside of Roamographre, means it's ready to slide up the shoulder strap right when you need it.
The most helpful aspect for Bloom has been the accessibility that HoldFast gear supplies. Bloom explains, "It helps me to access my cameras quickly for unplanned documentary work." For HoldFast, when the moment worth capturing presents itself, we hope we're there to see it with you.
CONTACT INFO
Website: www.philipbloom.net
Instagram: https://www.instagram.com/philipbloom/
Twitter:https://twitter.com/PhilipBloom
Facebook: Facebook.com/Philipbloom
Email: help@philipbloom.net