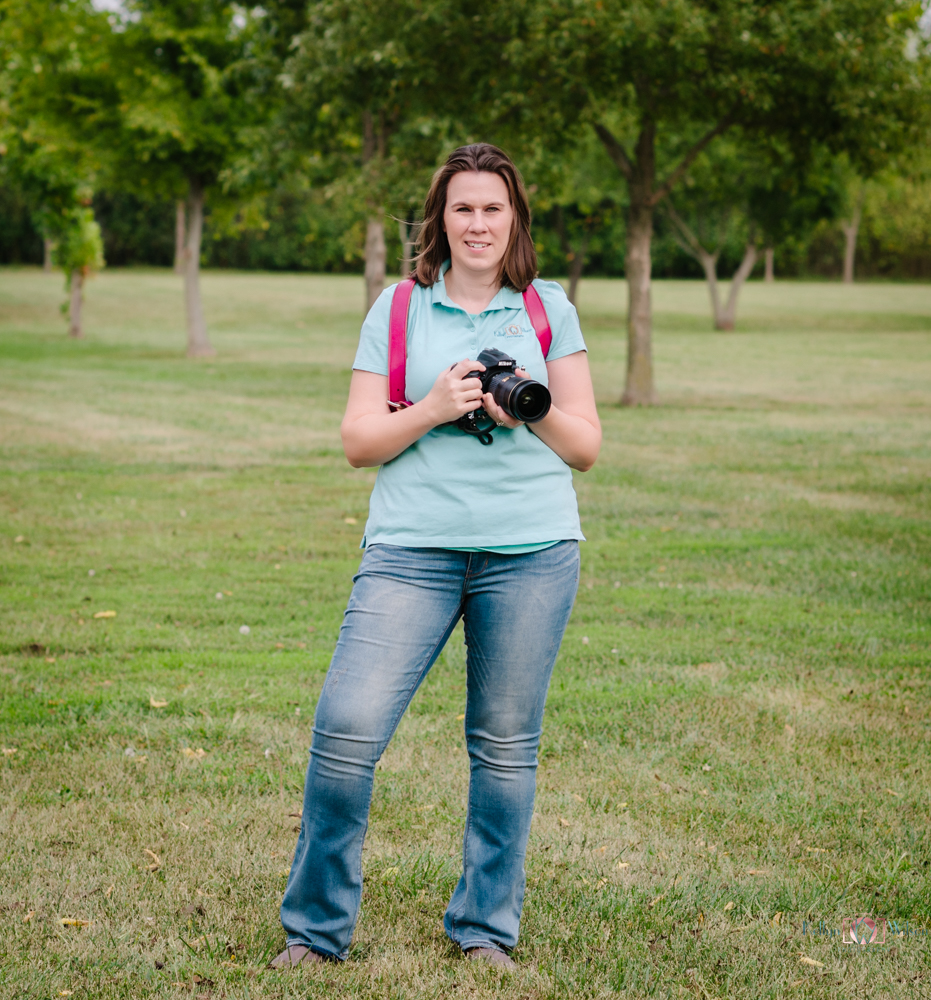 From the get-go, HoldFast's allegiance lies in this: steadfast dedication to professional
photographers and the systems they utilize. Committed to paving the way, HoldFast gear accentuates style while also performing comfortably and efficiently. Responsible for creating a new genre within the industry, we're changing the way photographers look and feel while doing their best work.
In this series, you'll hear stories of HoldFast gear and the photographers–the pioneers,
the adventurers, the originals–that use them. This is How You HoldFast.
I purchased your money maker because I have back issues and almost gave up photography. Your product has changed my life and my business.
For Kellyn Wilson, her love of photography began at a very young age–five to be exact–when her father gave her her first polaroid camera. The Illinois lifestyle portrait photographer had been shooting for eight years as a hobby before finally deciding to take the plunge professionally. Wilson considers photography the best way to express her artistry, and being a Lifestyle Family Photographer, she's constantly bending over to show Mom, Dad and the kids how to pose for photos. Wilson explains her dilemma: "I would constantly be flinging the camera strap and my camera around my waist so that I could bend over and not have the camera hit someone in the face!"
After the birth of her son, Wilson began to have back issues. The pain was often so severe, she would have to reschedule sessions with clients in order to get her best work done. "I knew I needed to purchase a better strap. Unfortunately, all the ones I tried either didn't hold up or they were too bulky. There had to be something out there that would hold up, easy to put on, wouldn't hurt my back and have a feminine touch to it!  After searching for months with with no luck I was getting very frustrated and discouraged, which took the joy out of my photography journey," Wilson says.
HoldFast gear was recommended to Wilson by a friend. Desperate for a solution to real back pain that was prohibiting her from doing what she did best, she tested out the Money Maker. And the relief was instant.
"After testing it out, I was hooked!! The Money Maker is designed to evenly distribute weight around your midline and take pressure off your back. Finally a strap that does what I wanted it to," Wilson explains. "The most helpful feature is the overall design of the cross straps keeping the weight evenly distributed. Game changer for sure."
Because it's designed to be worn high up on the body, the Money Maker allows for the cameras to naturally hang behind your midline just around your belt area. This takes a lot of pressure from the lower back and places it across the broadest strongest part of the back. From the first photo session she used with her Hand-Tooled, Hand Painted Money Maker, Wilson says she didn't even think about her back pain. "Best of all, I can slide the straps over my shoulders which allows me to be hands-free! I love having both hands free to pose clients, fix stray hairs and make adjustments without having to worry about my camera swinging around."
Wilson says she'd tested and tried a lot of different brands prior to purchasing the Money Maker, and wishes she wouldn't have wasted time and money doing so. The fact that her gear is now pink is a huge plus, as it's feminine, and even aligns perfectly with her brand. Money Makers are made of high quality leather, which means it will be holding up just fine for the years to come. "I realized that HoldFast was a game changer from the moment I heard your products were made in the USA! Knowing that I was investing in a high quality genuine leather that wasn't outsourced made my decision to purchase a no-brainer!"
"When I put on the Money Maker, I will not lie, this beauty is kind of a status symbol! My clients know I mean business and that I am prepared to serve them and give them gorgeous photos.
CONTACT INFO:
Website: www.kellynwilsonphotography.com
Facebook: www.facebook.com/kellynwilsonphotography
Instagram: www.instagram.com/kellyn_wilson
Email: info@kellynwilsonphotography.com