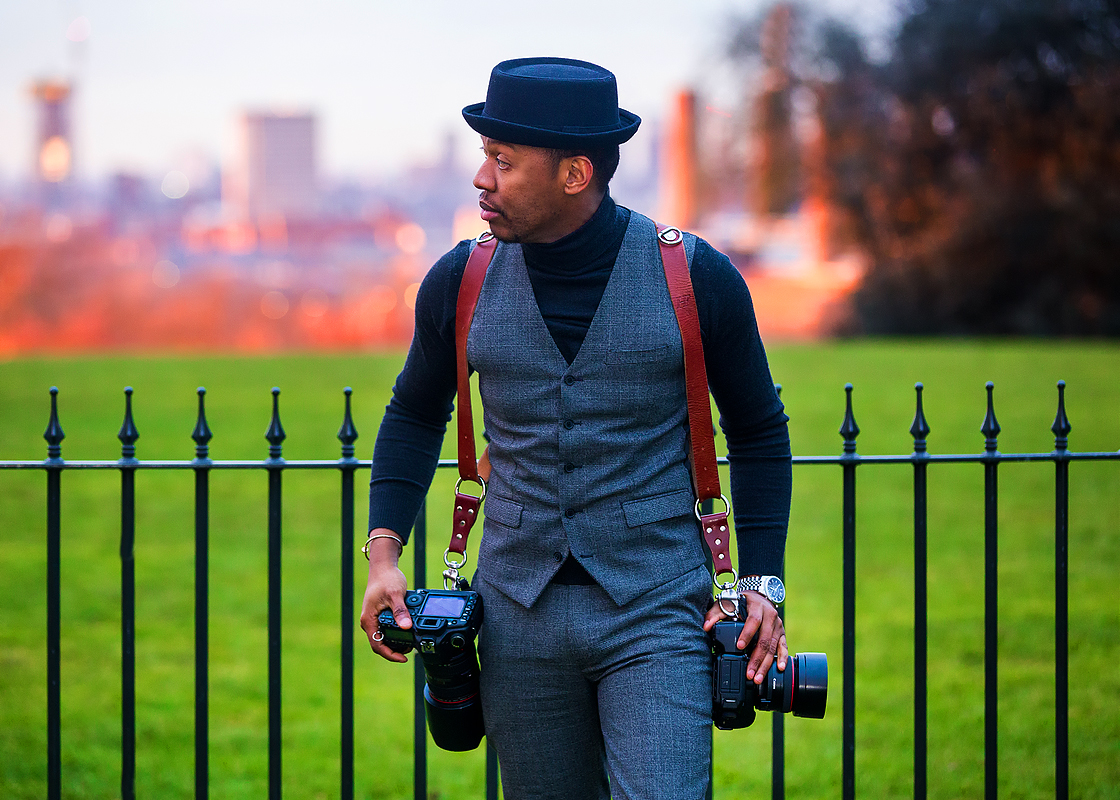 From the get-go, HoldFast's allegiance lies in this: steadfast dedication to professional photographers and the systems they utilize. Committed to paving the way, HoldFast gear accentuates style while also performing comfortably and efficiently. Responsible for creating a new genre within the industry, we're changing the way photographers look and feel while doing their best work.
In this series, you'll hear stories of HoldFast gear and the photographers–the pioneers, the adventurers, the originals–that use them. This is How You HoldFast.
As a self-taught photographer, Kevin Obosi puts a premium on doing what needs to be done to shoot his best work. "I shoot just weddings and the occasional concerts. I left my boring 9 to 5 job about 5 years ago." And he's never looked back.
About a year into shooting professionally, Obosi purchased the MoneyMaker. He could have never guessed what happened next.
"I posted a picture on Facebook of myself the very first day I wore it—and it went viral amongst my Nigerian communities both here in the UK and Nigeria. I had hundreds of emails from peers asking me where I got it. I am still having people ask me!"
HoldFast gear is designed with the photographer in mind. The ease with which Obosi is able to use the two camera set up the MoneyMaker provides is, as he puts "simply the BEST. No more missing those special moments at a wedding because I have my other camera on me–no need to swap bodies." He's prepared to shoot at a moment's notice.
The MoneyMaker keeps a photographer looking put together, but not at the expense his work, because they still have exactly what they need to shoot.
"It's been very helpful, very trendy, easy to use, and the swag gives me a lot of confidence when shooting."
Even across the globe, the MoneyMaker has translated into more confidence for Obosi and, in turn, better work for his clients.
Contact Info:
IG:  KevinObosi
FB: Kevin Obosi
Email: info@kevinobosi.com