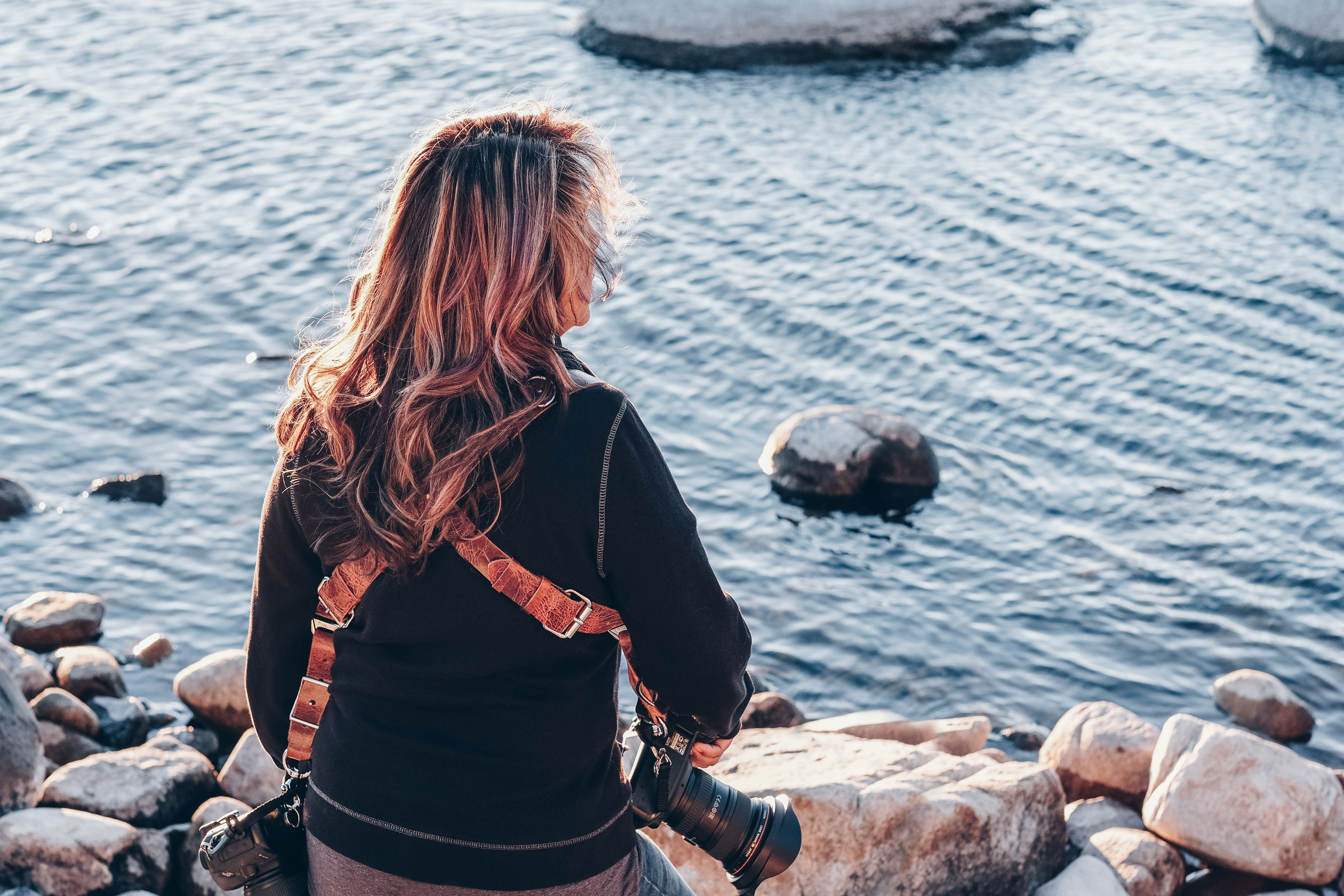 From the get-go, HoldFast's allegiance lies in this: steadfast dedication to professional photographers and the systems they utilize. Committed to paving the way, HoldFast gear accentuates style while also performing comfortably and efficiently. Responsible for creating a new genre within the industry, we're changing the way photographers look and feel while doing their best work.
In this series, you'll hear stories of HoldFast gear and the photographers–the pioneers, the adventurers, the originals–that use them. This is How You HoldFast.
Since 2013, Elizabeth Delgado has had the opportunity to shoot a bevy of events: family portraiture, a few weeks, charity events, and even local concerts. It wasn't until recently, however, that she's been able to turn her time and attention to learning the art of night photography and landscapes, a journey that, she says has "proved to be just as rewarding as the final image I capture."
As her focus has changed (pun intended), so have Delgado's needs. It did not take long for her to realize she needed a camera strap that could do several things: allow her to carry gear comfortably, hands-free if necessary, and be in it for the long haul, exploration-wise.
Enter HoldFast. Ready, willing, and committed to Outfitting the Grand Adventure.
It was while googling camera straps that Delgado found HoldFast. "I came across a photo of man on a beach wearing the MoneyMaker, with his shoes attached to one of the d-rings, so that he could wade under a pier and take photos.  In that moment, I realized my new direction in photography was taking me on a new adventure, and I needed a camera strap system that could adapt to whichever direction I was headed. The MoneyMaker can clearly handle adventure, as well as long days and up-all-night shooting, without taxing my back and shoulders; I knew it would be versatile enough for the type of shooting that fuels me, and that I thrive on."
Delgado owns the small Buffalo MoneyMaker, and having used several different straps, whose discomfort provided enough of a reason to stop using them, the quality of the leather and the hardware of the MoneyMaker are incomparable to any previously used straps.
"I have a few neck straps, but carrying a dslr with a 24-70mm lens on my chest is not comfortable, so I don't use them.  I have a sporty black and sleek strap but the nylon material is not comfortable when carrying heavy gear and it cuts right across my chest, so I stopped using that after a while, too. I have a wrist strap which is great for when I'm actually shooting, but I really have to commit to keeping that camera in my hand when wearing it and if I'm hiking, chasing rooftops, chasing light, or otherwise needing balance and my hands free—the wrist strap is just not an all-day solution."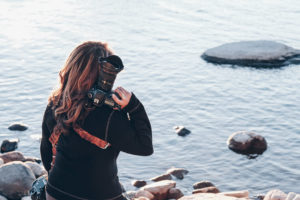 Designed to evenly distribute weight in the small of your back, the MoneyMaker made sense for Delgado. Attachable bags such as the Sightseer, Explorer and Roamographer added to the sensibility. "This functional camera strap has scalability, and I can add on to it when I'm ready. Oh, and did I mention how gorgeous it is?"
While the MoneyMaker was designed for a two or three camera setup, it can also be used for single camera shooting, should the situation call for it. "I love that I can comfortably convert it to a single strap holster. It's well-designed, so when I remove the left strap for single camera shooting, it evenly distributes the weight without any awkward pulling to one side when wearing only one camera."
HoldFast gear has drastically changed the way Delgado does her work. "No more stopping to switch lenses in the middle of a concert or other event! I don't have to rush back to wherever I stashed my camera bag, as I can now comfortably carry two cameras / two lenses for long periods of time.  And by simply dropping one camera to my side, I can switch to the other, without missing a shot."
For years, Delgado has volunteered for the local SPCA by photographing some of their events. Generally higher profile photographers show up to get coverage for local magazines and television stations, but she donates her time and effort and shoots for free. "I am keenly aware that there are other photographers and media personnel who attend the same events, to capture newsworthy images and promote the charity, so I usually shoot silently in the background, then I head home to edit and upload my photos." Last month, however, MoneyMaker in tow, something was different about Delgado's experience.
"I had another photographer approach me to compliment my gear– then introduce himself, tell me what magazine he shoots for, give me his card, and have a quick conversation about what type of shooting we do."
This type of interaction never happens, Delgado says."I'm still not sure if it was because I wore the MoneyMaker, or because of how I wore the confidence that the MoneyMaker supplied."
That is a key for HoldFast: to enable photographers to have what they need to tell their stories, confidence included.
"At the same event, a videographer was pacing around jockeying for a spot, then he stood still and looked at me and said 'I'm trying to figure out where I can stand–where I won't get in your way.' While that is common courtesy among most photographers, I'm not usually afforded that. I was just a bit surprised at the courtesy I was extended."
The story does not end there. "Our ever-giving local celebrity emcee was taking her own smart phone photos of the happenings before it was time for her to take the microphone, when she got behind me as I was posing a few people quickly and said, 'I'm going to let the photographer set you in the best light and I'll just snap my own photo, if you don't mind.'
Despite shooting for this event for several years previously, that day, Delgado says, she felt like she was finally in the game.
"I'm pretty sure that regardless of your skillset with photography, the MoneyMaker is going to command attention no matter where you are. I have no doubt that anyone who chooses to invest in this strap will feel right at home with it; it's got swag and functionality you didn't know you needed."
Generally, you'd need to work to get people's trust in your ability to shoot and shoot well, then establish a rapport with them. HoldFast breaks those barriers and reverses the order. Confidence in the adventure, first and always.
"I'm a tactile person so the Money Maker represents a bit more than just a better and more ergonomic way to carry my gear; it has an old-world look that's reminiscent of travel and, most importantly – adventure."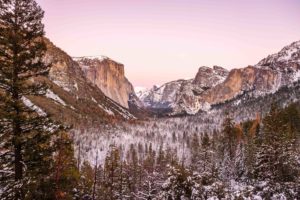 Contact Info: