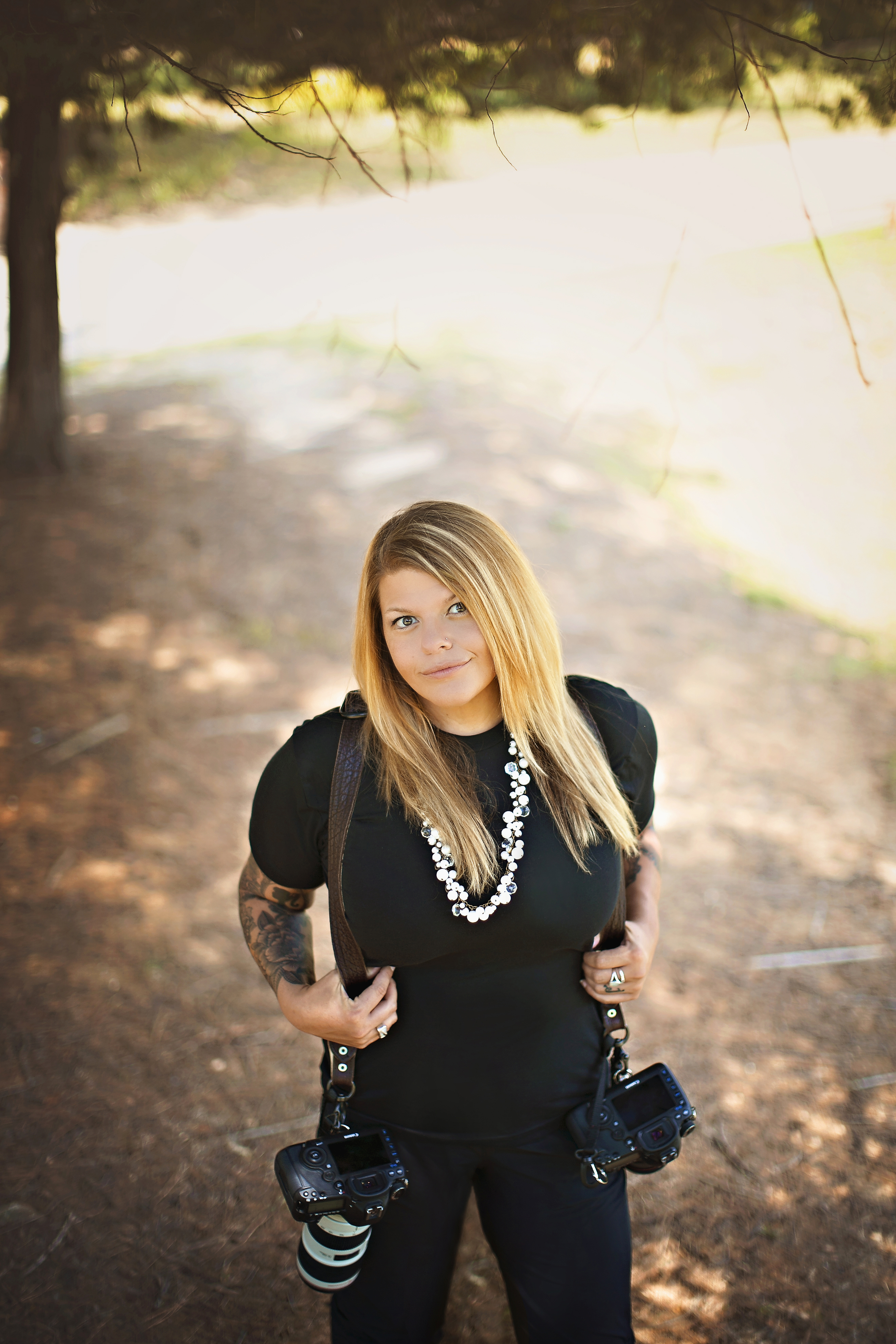 From the get-go, HoldFast's allegiance lies in this: steadfast dedication to professional photographers and the systems they utilize. Committed to paving the way, HoldFast gear accentuates style while also performing comfortably and efficiently. Responsible for creating a new genre within the industry, we're changing the way photographers look and feel while doing their best work.
In this series, you'll hear stories of HoldFast gear and the photographers–the pioneers, the adventurers, the originals–that use them. This is How You HoldFast.
As the daughter of a chiropractor, Kristin LaRue is the first to admit that she's taken full advantage of the fact that what she thought was the key to get going again was just an adjustment away. Photographing professionally for eight years can take a toll of anyone's back, but couple that with any of the following, and LaRue has her counterparts beat by a mile:
"I once weighed 350 pounds which left a permanent burden on my back, despite losing a ton of weight–add to that, a twin pregnancy consisting of bedrest for over 4 months, and then, a second pregnancy with a 10 pound baby. Both of these pregnancies resulted in six, (I repeat SIX) failed attempts at using an epidural to minimize my pain through labor and delivery, that not only didn't work, but left me with scarring and crippling back pain. With all that in mind, my lower back pretty much just hates me."
LaRue has been shooting mostly portraits during her decade as a photographer, but as her children have gotten older, more and more weddings are coming into the mix.
"Weddings were normally an absolute back breaker for me. And hours into me carrying two cameras slung around my neck was just not helping me in any way, shape, or form." Remember the chiropractor connection? "Even that had stopped working. Not only was my lower back in a bad way, I started getting hip and leg pain from how I angled my body to shoot."
The beauty of HoldFast is that it's pioneered and staked a claim on a sector of professionals' tools: as the first leather multi-camera strap, photographers are put together, not sloppy, and able to work well because they have what they need when they need it. A solution to a very real problem, one of which Kristin was all too aware.
"When I first came across a HoldFast MoneyMaker, I was immediately interested in what it might be able to do for me. At my last wedding before the MoneyMaker, I sat down on the floor in front of the cake table shooting guests as they danced, and I felt like at any moment, my back was going to lock up, and I would be done for. Normally, up to four days after working weddings, I could barely move. Unless it involved laying on the couch with a steady flow of extra strength Tylenol, it wasn't going to happen."
The MoneyMaker has a completely different design unlike any other strap on the market. By allowing the cameras to hang on either side in the small of the back. This takes A LOT of pressure from the lower back and places it across the broadest, strongest part of the back.
Because of this, Kristin decided to give it a shot. "My gear came in super fast. Maybe it's because I'm only 3 hours away, but it arrived in record timing. I wore it to a wedding that weekend. And guess what? I never once felt like my back was going to go out. And that night and the weekend that followed, I was fully functioning and able to go about my life-free of back pain."
HoldFast strongly believes that products have to look as good as they perform. Thankfully, Kristin found this to be true: "I'm so grateful for this product, that I bought a second one in a different color. I've bragged to all of my photographer friends about them. Not only is my back safe while wearing my HoldFast, but my gear is safe and secure too!"
Website: www.kristinlarue.com
Instagram: @kristinklarue
Facebook: Kristin LaRue Photography
Twitter:  @luckie_kristin