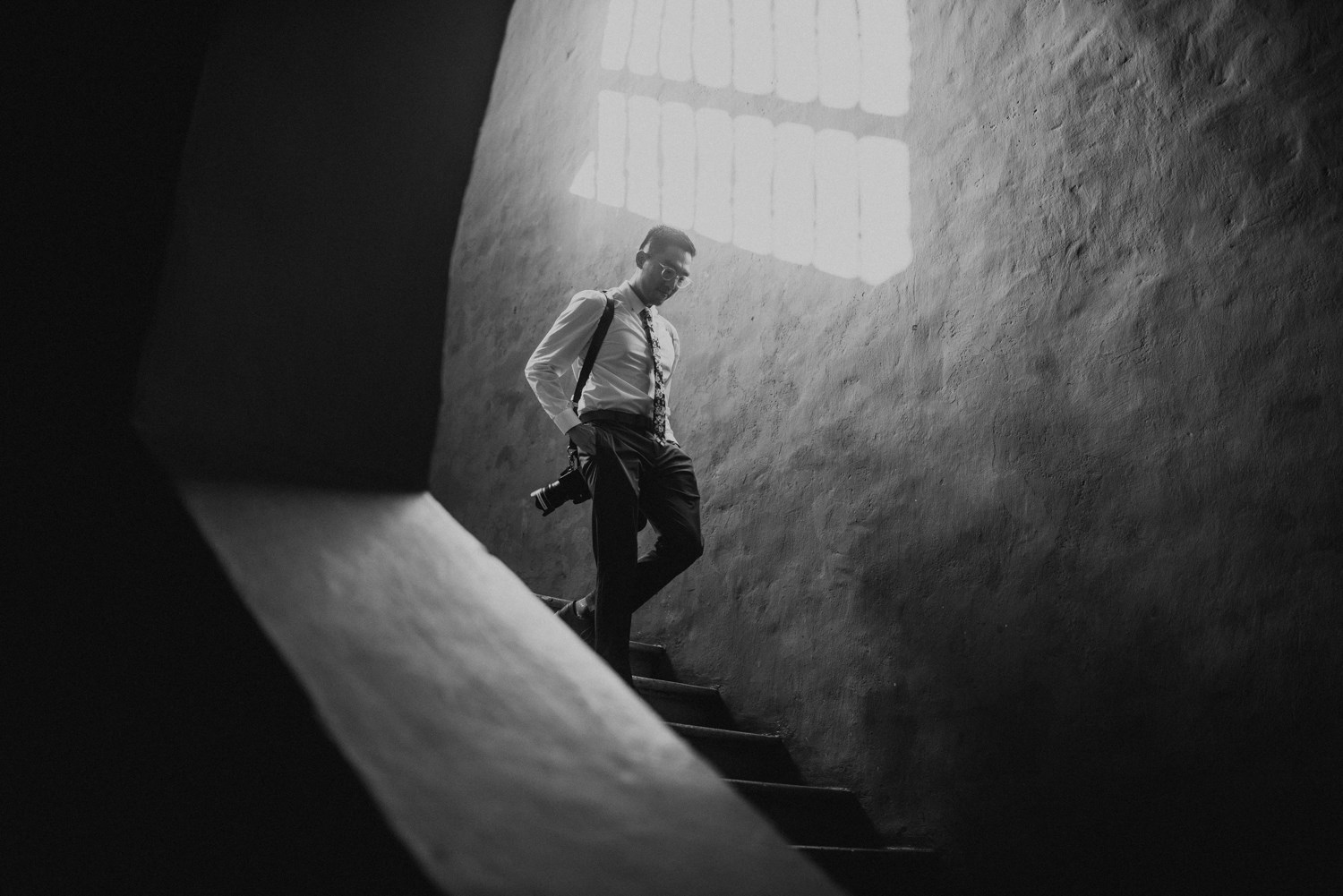 From the get-go, HoldFast's allegiance lies in this: steadfast dedication to professional photographers and the systems they utilize. Committed to paving the way, HoldFast gear accentuates style while also performing comfortably and efficiently. Responsible for creating a new genre within the industry, we're changing the way photographers look and feel while doing their best work.
In this series, you'll hear stories of HoldFast gear and the photographers–the pioneers, the adventurers, the originals–that use them. This is How You HoldFast.
Masson Liang's introduction to HoldFast gear was through a fellow wedding photographer. Having shot weddings and events for over three years, Liang knew exactly what he was looking for in order to both enhance his work, and make it easier to shoot.
"Honestly, a few friend's of mine had a MoneyMaker, and I was immediately sold. Didn't even bother to try other gear at that point. Nothing like it." Liang purchased his own Water Buffalo MoneyMaker and says he realized–almost instantly–how absolutely necessary it was.
HoldFast gear is designed to secure your cameras and important gear where it's most accessible and comfortable: right on you. The benefits are endless, and, as Liang soon found out, essentially eradicate any limits one might face when carrying around heavy duty equipment.
"Before the HF, I was fumbling and juggling 2 bodies with "normal" camera straps on them, and it was a disaster given the fast pace of weddings," Liang says. He knew it was a game changer the moment he slapped it on. The stylish, adaptable MoneyMaker has changed the way he shoots his work; he's even invested in a second piece of HoldFast gear, the Camera Swagg.
"I never have to worry about shooting with 2 DSLR bodies anymore. It allows me to focus on capturing the moments and not worry about my gear. Being able to sling around 2 DSLR bodies for 10+ hours with little to no issues," he says, has been the most helpful aspect of all.
Contact Info:
Website: www.massonliang.com
Facebook: http://facebook.com/liangphotos
Instagram: http://instagram.com/massonliangphoto
hello@massonliang.com