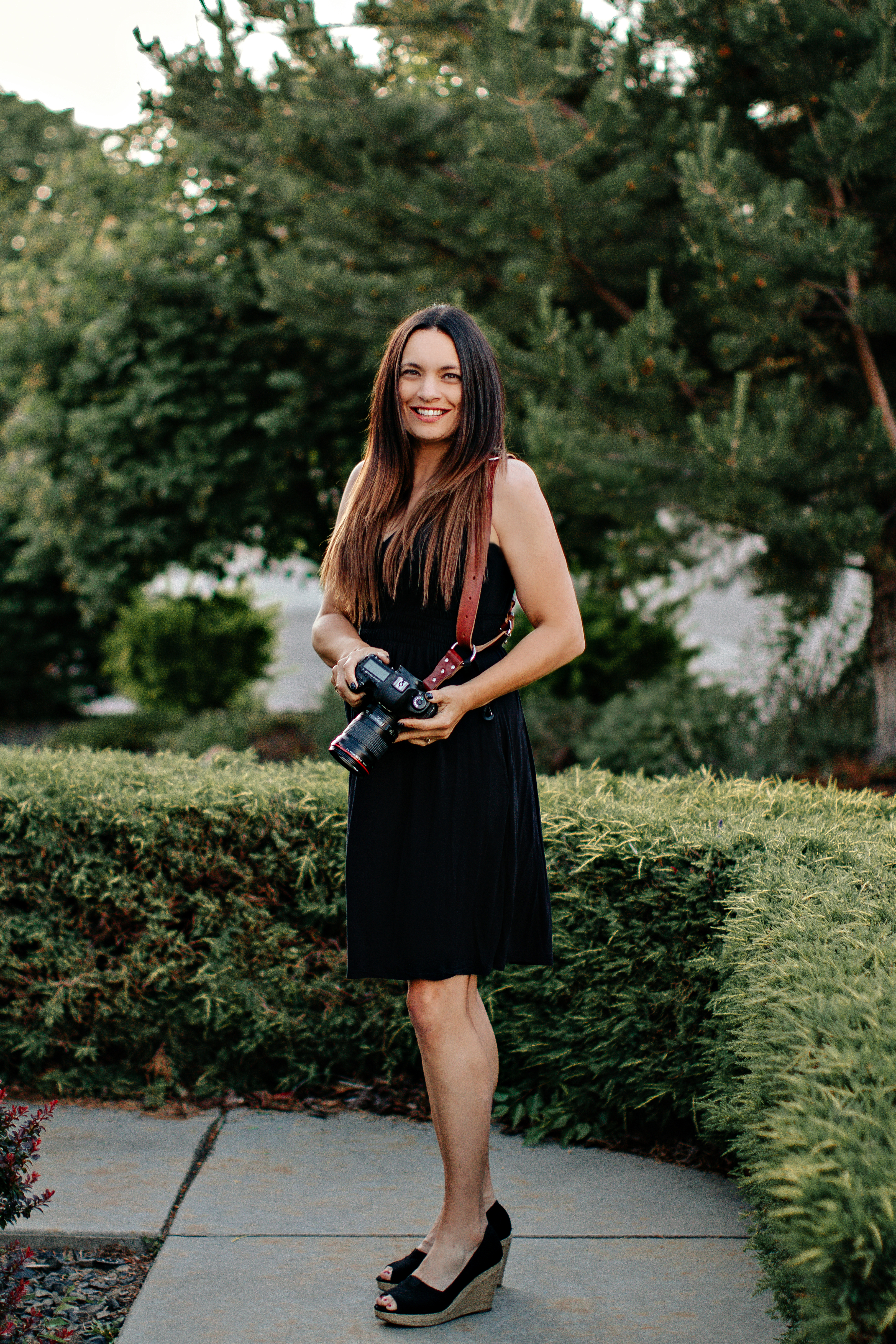 From the get-go, HoldFast's allegiance lies in this: steadfast dedication to professional photographers and the systems they utilize. Committed to paving the way, HoldFast gear accentuates style while also performing comfortably and efficiently. Responsible for creating a new genre within the industry, we're changing the way photographers look and feel while doing their best work.
In this series, you'll hear stories of HoldFast gear and the photographers–the pioneers, the adventurers, the originals–that use them. This is How You HoldFast.
For Boise, Idaho photographer Megan Wright, the most important thing when shooting is to collect moments that are authentic. Having been primarily a lifestyle, wedding, and family photographer for the last six years, Wright has made it her mission to capture the emotion that is created by her clients–and their families–in each session. This lends itself to a natural, fun and photojournalistic way of capturing real interaction.
"HoldFast gear really speeds up my shooting process as I am not constantly having to pause and change lenses all the time. I am also able to use my hands fully when trying to arrange details or direct clients," Wright says. Having purchased the Water Buffalo Money Maker in Burgundy, she knew it was a game changer for her the second she put it on.
"The pressure being so evenly distributed across my back and shoulders was immediately noticeable. I also loved being able to have my hands free and not having to worry about dropping gear while I explained things with my hands, which I often do!"
Prior to purchasing the Money Maker, Wright dealt with gear that was restrictive and oftentimes even debilitating. "In the past, everything I used was slung across one shoulder, and that had been really negatively affecting my neck, giving me severe migraines. I had constantly dealt with migraines after shooting weddings, due to the pressure my neck was under with my previous lens bag."
Designed to distribute the weight of your gear across the strongest part of your back instead of your neck or lower back, the Money Maker is worn high up on your body, which means your cameras never go any further than your midline–the perfect solution for Wright's problem. And, as a two, and even three-camera system, the Money Maker has opened up a whole new world of preparedness that encourages Wright's philosophy on capturing authenticity.
"The feature that I have found most helpful is being able to have two bodies readily available! I shoot primes primarily, so having two on me at all times really speeds up the shooting process. I have never used anything in the past that I feel really compares well to HoldFast Gear. The quality of it is evident and I receive compliments on the looks of it from clients all the time!"
Simplicity by Megan Wright can be found at…
www.photographybysimplicity.com
Facebook: Simplicity by Megan Wright
Instagram: @simplicityphotographybymegan
Pinterest: Simplicity by Megan Wright
Email: simplicitybymegan@gmail.com