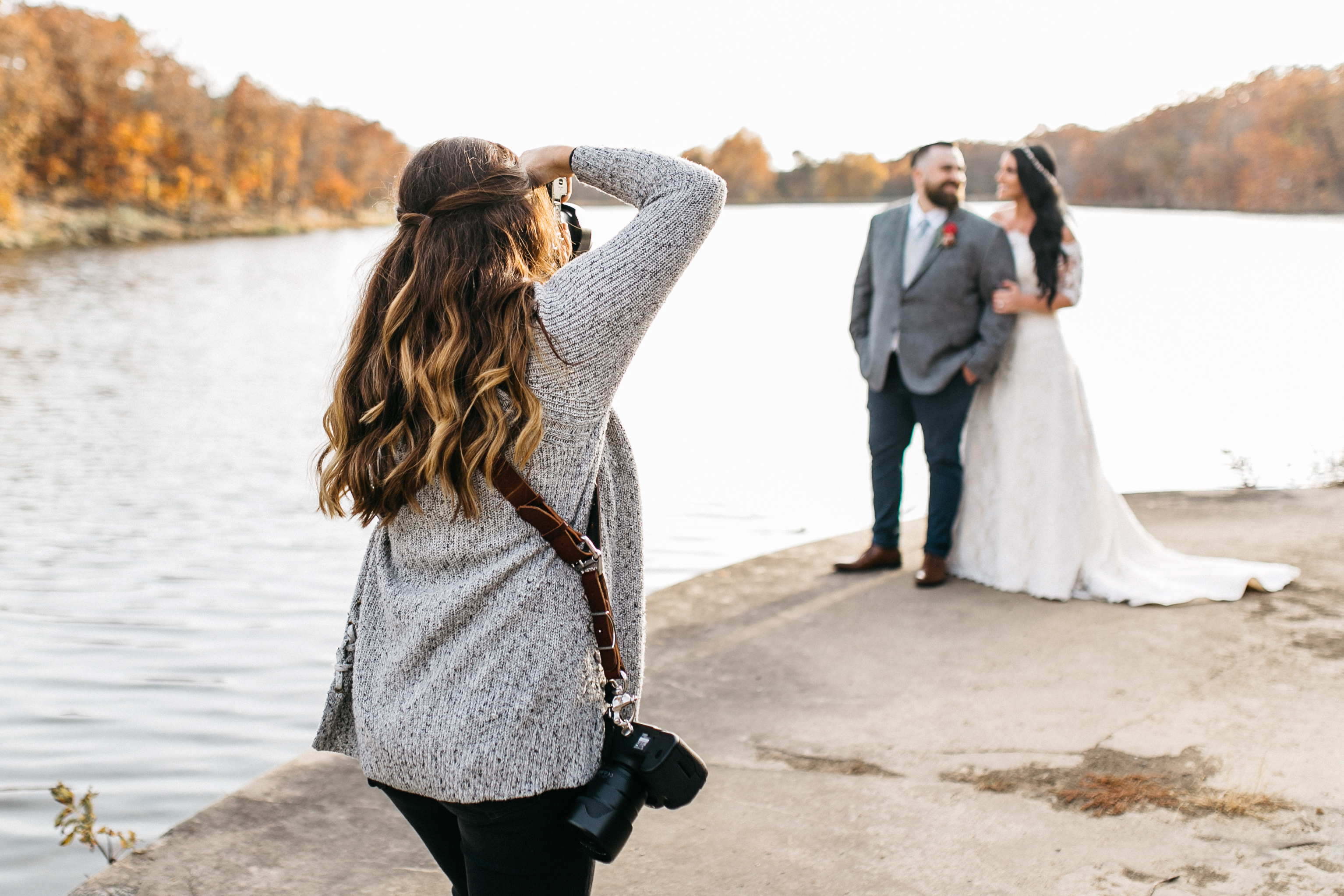 From the get-go, HoldFast's allegiance lies in this: steadfast dedication to professional photographers and the systems they utilize. Committed to paving the way, HoldFast gear accentuates style while also performing comfortably and efficiently. Responsible for creating a new genre within the industry, we're changing the way photographers look and feel while doing their best work.
In this series, you'll hear stories of HoldFast gear and the photographers–the pioneers, the adventurers, the originals–that use them. This is How You HoldFast.
While HoldFast and its gear has spanned the globe many times over, we're always a little partial to photographers with Oklahoma in their blood–or at least through their lenses. For Tulsa photographer Kailey Watson, weddings are her specialty, and while home base is Oklahoma, Watson's clients have taken her everywhere from Joshua Tree to Austin to Kansas City to San Diego. Watson began wedding photography in 2012, and serves as the Lead Photographer for Conquering Cloth, a company founded by Watson's husband Michael in 2010.
Watson, like so many HoldFast users, purchased her Money Maker to solve a problem she faced. "When I started shooting more and more on my own with no second shooter I realized how much time I could save by just having two camera bodies on me at a time, that way I was never having to stop shooting to switch lenses."
It's the middle moments that Watson aims to capture, and being able to do so means a streamlined system is absolutely necessary. "Little in between moments can be the most important images from a wedding day. Things like mom & dad watching their daughter's first dance as a bride, or a groom playing with his new ring, or a grandmother being so proud and excited for her granddaughter," Watson says.
Having known about HoldFast since before she even began shooting weddings, she purchased a Money Maker with no regrets. The efficiency with which a Money Maker allows her to work is one of many reasons she's come to love HoldFast.
"Having the ability to have 2 cameras with different lenses ready to shoot at a moments notice is a total game-changer. Being able to always have two cameras set on different focal points allows me to be ready for the planned shot, as well as the one that's happening just beyond. I've never found anything on the same level as the Money Maker!"
The Money Maker allows you to secure gear where it's most comfortable and accessible, which is right on you. This means photographers can rest assured that when the moment arises, they'll have exactly what they need.
"Wearing my Money Maker allows me to be more creative and take more chances during shoots. I may know I need one focal length, but I want to try some different angles with a second lens. The efficiency of shooting with the Money Maker gives me more time to focus on what matters and less time fumbling through my gear. It honestly increased my confidence in shooting weddings solo, ensuring that I never miss a shot because I'm juggling lenses."
Contact Info
Website: http://www.kaileywatson.com
Instagram: https://www.instagram.com/kaileyconquers/
Facebook: https://www.facebook.com/kaileywatsonphotography/
Twitter: https://twitter.com/kaileyconquers